Enable and disable reports
Now you'll be able to enable or disable reports at project level with the new Report Plugin for SonarQube.
It has been included in the plugin configuration so that reports can be enabled / disabled globally (in the administration of the instance). And it will also be possible in the specific project settings, to change the global behavior and further refine the configuration for each project.


DOWNLOAD REPORT PLUGIN 2.3 >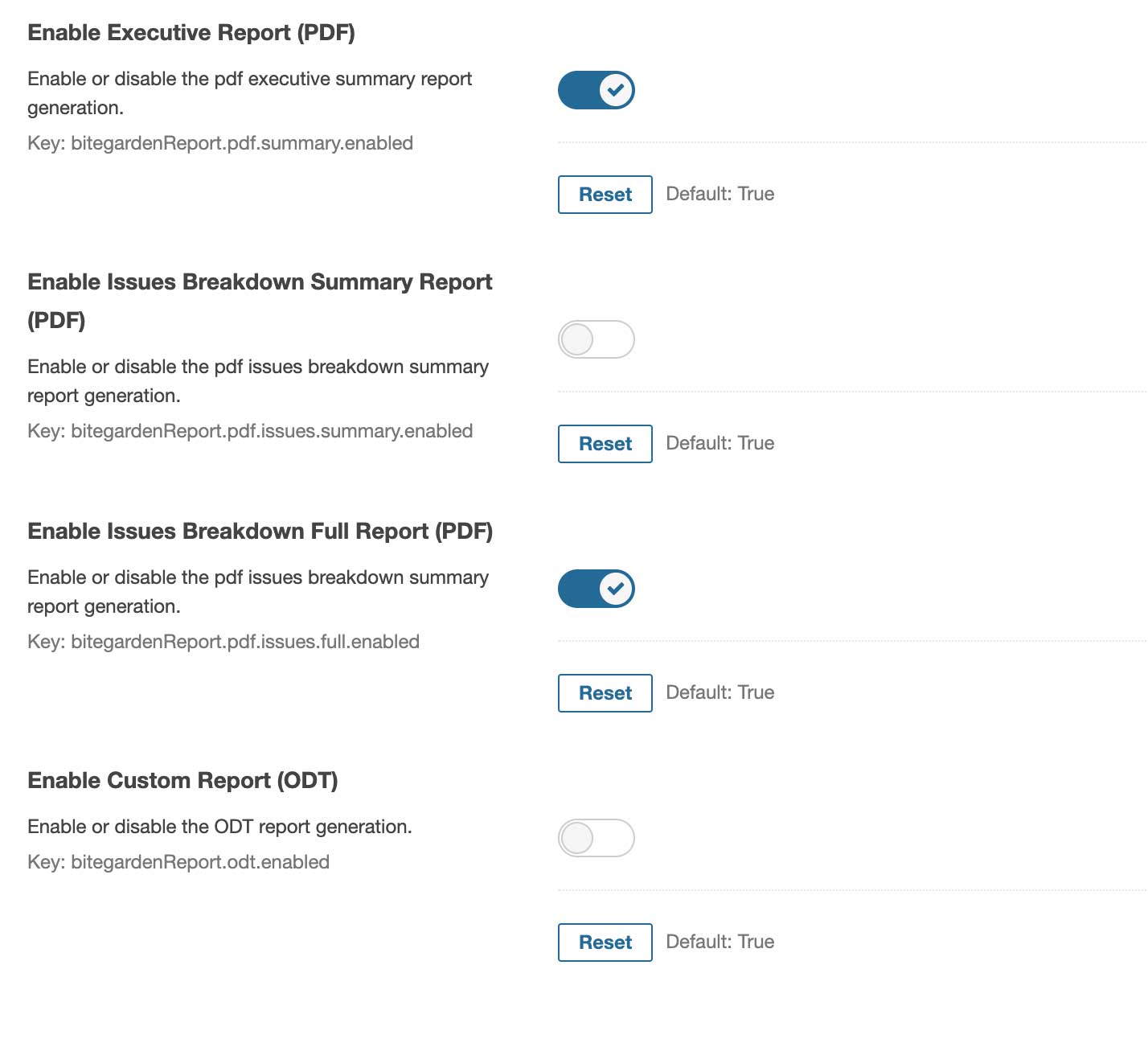 ---
bitegarden team
Helping companies to develop better software